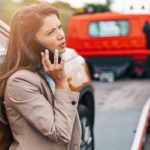 When it comes to being stranded on the M25, having the right M25 breakdown recovery service is essential. During these emergencies, you need to repair your car as soon as possible rather than wasting time on the road. Therefore, a renowned breakdown recovery service will have an expert team that is ready to transport your vehicle to work, home or your nearest garage.
Alternatively, with a high-quality recovery service on the M25, you can receive help efficiently and still reach your destination. A highly skilled team can quickly repair your vehicle on the roadside, help you change tyres and get you back on the road driving straightaway.
M25 Breakdown Recovery Service
Breakdowns on the M25 can happen at less than ideal times and it can be infuriating to stop and get your vehicle fixed or in worst cases have to be taken straight to a garage for additional repairs.
At Greater London Towing, we offer quick and structured M25 breakdown recovery. We do everything we can to fasten the process and decrease the stress you may experience from being stranded on the road. Our goal is always to exceed client expectations and offer immediate support.
Whether you need breakdown recovery for your car, van or motorcycle, we have the experience and expertise to repair your vehicle and get you back on the road.
As a distinguished M25 breakdown recovery service, we provide a safe and comfortable recovery process. We have helped a large array of customers from various backgrounds and gain satisfaction from improving their circumstances.
All of our staff are massively qualified and friendly as well as going out of their way to offer a superb service. Our roadside assistance vehicles consist of the most modern instruments to make M25 recovery seamless for all our customers.
Not to mention, our professional drivers will aid you in finding the fastest route to your destination.
If you would like further information about the service we provide or need help on the M25, please call us on 07730879470. Alternatively, fill out the form below with all your details.