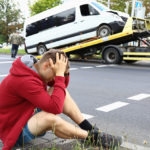 A vehicle recovery service is invaluable when your car has broken down and you're stuck on a motorway. This is often a traumatic situation where you might feel stranded and stressed out by the state of your vehicle. Thankfully, trusted recovery companies are there to fix your car or transport it to the nearest garage.
Why Hire A Vehicle Recovery Service?
Efficient Repair Of Your Vehicle
As part of every vehicle recovery service, your car will receive an efficient and professional repair from highly qualified staff. These individuals possess the necessary qualifications and experience to get your vehicle up and running again. Therefore, if your car is not overly damaged they might help you get back on the road and you can complete your trip to your desired destination.
Towing Services
Vehicle recovery companies offer towing services in instances where your car has been involved in an accident and urgently needs to be transported to the nearest garage. Towing is a straightforward solution which works for extremely heavy vehicles too. 
Tow trucks are incredibly strong and you can relax knowing your car will be transferred safely. Plus, the best vehicle recovery services know what factors to take into account before towing any vehicle.
Reliable Insurance
If you don't hire a professional towing company to recover your vehicle, many insurance companies will refuse to pay you and help with any damages. Hence, by investing in reliable towing services you will be more likely to claim insurance while not getting stressed about paying for the actual towing service you received.
Friendly and Personable Staff
Breaking down on the motorway is a traumatic experience and the last thing you want is to be greeted by unhelpful individuals. Fortunately, the vast majority of vehicle towing services consist of friendly and caring people who genuinely care about your safety. For example, here at Greater London Towing, we take pride in helping drivers get back on the road or towing their cars to a safe location.
If you are interested in hiring dependable vehicle towing services or you would like further information, do not hesitate to contact us on 0750 107 4775.