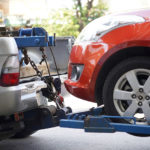 Choosing the right vehicle recovery service is essential to ensure you get the assistance you need when breaking down on the road. Breakdowns can happen when you least expect them to and can derive from a range of reasons such as deflated tires, using the wrong fuel or a faulty clutch.
However, picking a reliable and professional breakdown recovery service is not as easy as you might expect.
Things To Consider Before Investing In A Vehicle Recovery Service
Availability of Replacement Vehicle
Having access to a high-quality replacement vehicle is very important after a breakdown. You will likely need to leave your car in a repair shop, therefore, with the appropriate cover you will be able to keep driving. You should also opt for a vehicle recovery service that provides an alternative means of transport.
Cost
It is not cheap to own a car so you must also look for vehicle recovery services that are affordable. Dependable vehicle recovery companies will help you save money in the long term. Whatever it costs to hire such an organisation should cover any breakdowns you experience on the road as well as other services such as repairs.
Furthermore, you must pay attention to the various packages that breakdown recovery companies offer. If you know the chances of needing a specific service are low, choose a cheaper package instead.
The Distance You Travel
How long you travel by car and how frequently will also determine the type of vehicle recovery service you need and the type of company you should look for.
For example, if you are always driving long distances it makes sense to invest in a vehicle recovery company because the chances of breaking down are high. Plus, it will help to reduce the stress associated with thinking about the worst-case scenario and ending up stranded in the middle of nowhere.
Likewise, if you only drive short distances, it makes sense to purchase a less expensive package that only covers a small area away from your home. This will ensure that your car is towed to the nearest garage in the event of a breakdown.