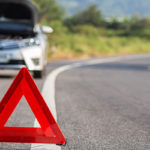 There is no doubt about the fact that running a car is an expensive business, you need to think about insurance, road tax, fuel costs, repairs and also the most expensive aspect, the car itself. One thing you also need to think about is breakdown cover.
Having breakdown cover is not a legal requirement, so many people choose to ignore it, to try and keep expenses under control. However, this thought process can backfire, if you do breakdown, and you do get stuck on the side of the road, the cost you incur could amount to much more than the cost of breakdown cover. We strongly recommend breakdown cover, and we have put together this guide to help you choose.
It should be affordable
Breakdown cover does not have to cost an arm and a leg, a great number of policies start from around £60 per year, for better, more comprehensive cover you can expect to pay between £110 – £130. Many insurance companies offer breakdown cover as an additional option on top of your policy, this may not necessarily be the most cost effective option, so always shop around and compare deals.
The company should have a fast response time
If you are broken down on the side of the road, you want the breakdown recovery company to be with you as soon as possible. To ensure you find a company who will come to your rescue quickly, you need to expect to pay a bit more. As the breakdown company for average response times, if they don't know, or seem hesitant to tell you, you should be suspicious. 
Do you need to be covered for breaking down at home
If you take out a cheap, and basic, policy, you may get caught out and realise the company will not cover you if you break down within half a mile of your home. Save yourself from this nasty surprise, and ensure you read the terms and conditions of your breakdown cover very thoroughly.
What if your car can't be fixed?
Cheaper policies will only offer vehicle recovery to your nearest approved garage, or your home, depending on the state of the vehicle. They won't take you to your onward destination, or any destination of your choosing. Better, more expensive, policies will. So this is something worth considering.