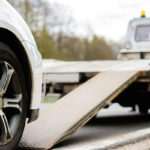 It is difficult to think of a worse situation than being stuck in your car on the M25 and being unable to move. Therefore, it is crucial to use a fast M25 car towing service to avoid spending hours on the road and instead, get your vehicle repaired efficiently. An outstanding car towing service will ensure that your vehicle is taken to the nearest garage, your home or your place of work in a short time.
Besides, with the best car towing service, you will receive immediate help on the M25 no matter the circumstances and get to your chosen location. An expert team will know how to quickly repair your car on the roadside, change your tyres and allow you to keep driving.
M25 Car Towing Service
Breakdowns on the M25 can happen when you least expect it and it can be a very stressful situation. This is especially when you need to take time out of your day to stop and get your vehicle fixed or visit the nearest garage for more repairs.
Greater London Towing offers a smooth and structured M25 car towing recovery service to decrease the stress from a breakdown and speed up the process. As a client of ours, we will provide you with immediate support and we always strive to exceed your expectations.
It doesn't matter if you need car towing, van recovery or motorcycle recovery we are happy to help you get out of tough situations on the road.
As a trusted and reliable M25 car towing service, we ensure fast and secure breakdown recovery. We have aided clients from a large variety of cultures and our customer portfolio is broad.
Everyone who works for Greater London Towing is friendly, skilled and qualified. Our vehicles for roadside assistance contain the latest tools to ensure a harm-free M25 car towing service to all our clients.
Furthermore, our skilled drivers at Greater London Towing know the fastest route to your destination. Plus, we offer a range of services such as tyre change, roadside assistance and breakdown recovery.
So if your car has broken down on the M25, do not hesitate to give us a call on 07730879470 and we will be happy to assist you.