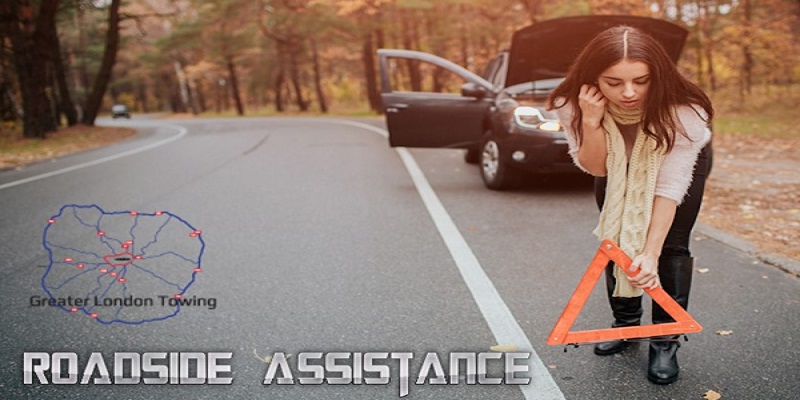 Roadside Assistance – 24/7 Vehicle Recovery in London
Knowing that should you need it; roadside recovery is available to you can be a huge weight of your shoulders.
Roadside Assistance
London is not an overly convenient city to the breakdown in; often hugely busy and greatly congested, it is not always easy to be at the side of the road for too long. We at Greater London Towing, understand this and are on hand 24/7 to give you the peace of mind you need.
As we only cover the London and Greater London area, we, unlike other companies are confident that we can get to you in a timely fashion, meaning you are never stuck for too long.
Roadside assistance is simple terms covers you if your breakdown during a journey. In the unlikely event that your car can not be fixed at the roadside, we will ensure that you are towed to a safer location, perhaps a garage or home ensuring you are not left stranded and without follow up professional help.
So, now you know we can help, why Greater London Towing?
1/ Quick Response Time
We offer an immediate Roadside Assistance service in London and the Greater London area. We have a wide reach so do check our website for your area.
2/ Vehicle Recovery
We offer 24/7 Vehicle Recovery meaning you never have to wait too long before we can get you on your way again.
3/ Reasonable Pricing
We offer competitive prices to ensure you get the best service for your money.
You never know when you might need assistance, so simply, contact us, sit tight and let us get you out of that jam!
Avoiding the hassle of unexpected breakdowns are simple to do with Greater London Towing, we can take the pressure of a bad situation by assuring we will be there to lend a professional, helping hand. We not only tow, we fix, meaning you can get back on the road as soon as possible.