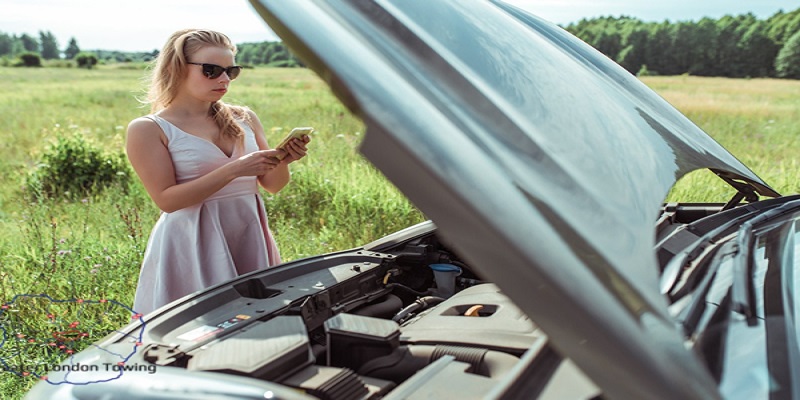 At Greater London Towing our goal is simple; to provide you with a straightforward, tense-free solution to your ( Breakdown ) infuriating problem.
Our Lift and Tow Service has been designed with our clients in mind. Often when a breakdown occurs it happens at the most inopportune times.
It might be late at night or very early in the morning, weather conditions may be tempestuous, or you may have broken down in an area you are unfamiliar with. Often in these situations, you can panic or wonder what to do first.
Follow our advice and we can get you back on your way as soon as possible.
Make sure you are in a safe place if at all possible. If the vehicle is in the middle of the road then 999 may need to be called, hazard lights must go on and you must get yourself away from traffic.
Call us at Greater London Towing; one of our trained and helpful customer service team will take your details and ensure a recovery team member is briefed and on their way to you.
You've got a breakdown, now what will you do?
Our 24/7 services can assist, advise and be on their way to you any hour of the day.
We are committed to getting you to safety and back on the road as soon as possible, our team reacts quickly so you are never stranded for long.
Our recovery service is comprehensive so whether a car, van or motorcycle has broken down, we have the truck recovery equipment to get you to where you need to be.
Our dedicated troubleshooting service is a reliable go-to for our customers. Our roadside recovery team will always do their best to get you back on the road and traveling safely again if however, the problem is not able to be fixed on the side of the road by one of our qualified, friendly and reliable recovery drivers they will ensure you and your vehicle are taken to a garage or to your home for your safety/request.
With our car lifting, tow truck recovery service we are creating solutions, not problems.